IKEA is well known for its stylish and reasonably priced furniture, home furnishings, and other items. But, what if you wish to go to shopping while carrying your little pup?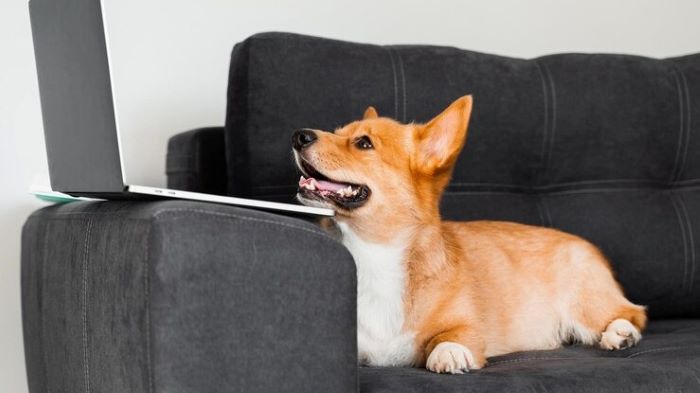 Is IKEA a dog-friendly place? Your local IKEA store's pet policy will depend on where you live and shop, as different nations and areas have different regulations in place. In this article, the laws for several of the nations where IKEA does business are listed here in brief.
IKEA's Pet Policy in the United States
In the United States, IKEA stores do not allow dogs except for service dogs. The company only allows guide, service, and signal dogs (who give medical alerts to users with diabetes, epilepsy, or heart disease) to accompany their owners. Service dogs must be appropriately certified and on a leash at all times to be allowed in a US IKEA store.
IKEA does not allow ill, visibly weak dogs or dogs in an unacceptable state of hygiene to enter their stores. If your dog is sick, it's best to leave them at home or visit another pet-friendly store. Ensure your service dog is wearing the required vest and that you always have their service papers with you.
If your dog shows visible signs of neglect or aggression, the store might restrict its entry despite the presence of a certificate. Similarly, if your dog breaks anything in an IKEA store, you will be liable for any in-store or third-party damage your pet has caused.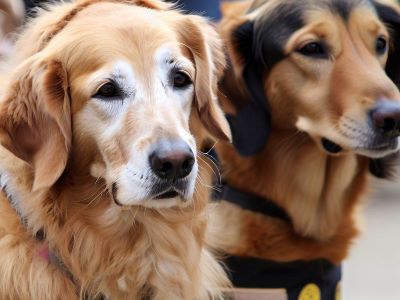 IKEA's Pet Policy in Canada
We at IKEA adore animals. We care about animals so much that we developed a line of products just for them! Not only that, but we let consumers bring their service animals with them while they shop. The animal must be well-behaved, leashed, and kept close to its owner.[1]
You can be asked to leave and try another IKEA store if your pet displays signs of disobedience. We appreciate your cooperation. IKEA does not allow pets or emotional support animals to enter their stores due to health and safety concerns, especially in stores with a food component.
If your dog is not a service animal, you will not be able to bring them inside the store.
IKEA's Pet Policy in Spain
In Spain, IKEA permits pets to accompany their owners. But, only legally certified guide dogs, service dogs, signal dogs, warning dogs, or users with hearing impairments are permitted access to our IKEA stores. These animals provide medical alerts to customers with conditions like diabetes, epilepsy and others.
According to the company's website, every family unit can have a maximum of two pets. Pets are allowed in all IKEA facilities except the Bistro, Swedish Store areas, and the Restaurant, where only therapeutic and duly accredited guide dogs are permitted.[2]
Here are some other rules about bringing your dog to IKEA in Spain:
IKEA requires owners to hold their pets with a non-extendable lead at least 1.5 meters in length.
Pets should not be tied to furniture or any other item in the store's indoor or outdoor space.
Owners must do their best to avoid their pets relieving themselves in IKEA stores. If it happens, the owners are responsible for picking up the waste, cleaning their dog, and notifying IKEA's staff to disinfect the area.
Every person entering the IKEA store with their dog or any other pet must follow the legislation in order per the Autonomous Community in the region. They should also comply with any Ordinance regulating domestic animal protection, control, and possession.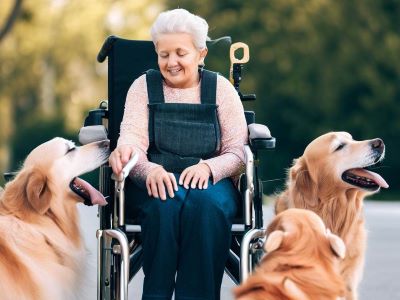 IKEA's Pet Policy in Switzerland
In Aubonne, Grancia, and Vernier, you are permitted to walk your dog into while wearing a leash. Dogs are welcome to shop with their owners at Dietlikon, but they must be transported in a carrier bag or in a cart that is designated just for them; owners must supply the blanket for the cart.
Leashed dogs are not permitted within the area. The "dog paradise" is located in front of the IKEA shop, adjacent to the entrance (on the left side). During business hours, the "dog paradise" is open and offers a secure, enclosed area where lockable dog cages are situated (IKEA provides the locks).
There is also enough water for drinking. The "dog paradise" gate is where you can find the current set of rules. The "dog paradise" is a video-monitored area, although use of it is at your own risk. Your dog may travel with you in Lyssach, Rothenburg, and Pratteln if it is small (30 centimetres tall). The dog is in a shopping cart on its own blanket as a prerequisite for this.
Dogs are permitted in St. Gallen, but they have to remain in the cart on their own blanket (we offer blankets for dogs to keep for the next purchase). Outside the store, you can find dog kennels in Lyssach, Pratteln, Rothenburg, and Spreitenbach.
In all stores, therapy dogs with a certificate are welcome.[3]
IKEA's Pet Policy in Taiwan
In Taiwan, IKEA also allows all dogs to enter their stores, as long as they are on a leash and under control by their owners. The company states that they love pets and welcome them to enjoy shopping with their owners.
IKEA stores in Taiwan are happy to welcome you, your family, and family pets (including service animals) since we understand that pets are part of the family. To prevent waste or water from pouring out when you're moving your family pet, please use a pet travel bag or a pet cart and close it tightly.
Please do not let your adorable pet's head, tail or paws peek from the travel bag or trolley. However, they also remind pet owners to be responsible for their pets' behavior and hygiene and to respect other customers and staff. If a pet causes any damage or disturbance in the store, the owner will be held accountable.
Conclusion
As you can see, there are different regulations regarding bringing dogs to IKEA based on your location. While some nations, like Spain and Taiwan, let any dog into their stores, other nations, like the US, only allow assistance dogs.
There are several nations, like Switzerland, that have various store-specific policies. To avoid any disappointment or hassle, it is essential to call your nearest IKEA store before going there with your dog.
Reference:
I want to go to IKEA with my pet, is this allowed? – IKEA Canada. (n.d.).
Regulations on pet access to our stores. (n.d.). IKEA Spain.
Can I take my dog with me to the IKEA store? – IKEA Switzerland. (n.d.).