Everybody is talking about Dr. Marty's dog food and supplements and you may be wondering whether it's true that Dr. Marty ProPower Plus supplement actually gives a new life to senior dogs.
Well, it all looks surprising because most pet parents do not understand how supplements work. Worse yet, they start giving supplements to their dogs when they don't even need them.
Dr. Marty ProPower Plus is one of the best dog supplements you can use for your adult dog.
Dr. Marty ProPower Plus: Key Points
Dr. Marty ProPower Plus is a premium adult dog digestive supplement.
It is 100% natural and contains 14 different health and digestive ingredients including 2 billion CFUs of probiotics for better digestion, bowel movements, and for a healthy immune system.
90-days money-back guarantee on unsatisfied experience with Dr. Marty ProPower Plus.
Many owners find that switching to Dr. ProPower Plus eliminated bad breath, improved poop consistency and solve digestive problems, and made their dogs more energetic.
Special discount for DogNeedsBest readers – Get more than 35% off on Dr. Marty ProPower Plus!
So this time, we have decided to test and review it to see how effective it can be for a dog's health.
About Testing of Dr. Marty ProPower Plus in 2021
Dr. Marty ProPower Plus is 100% natural and contains 14 different health and digestive ingredients including 2 billion CFUs of probiotics for better digestion, bowel movements, and for a healthy immune system.
To check what difference it can bring to a senior dog, we decided to test Dr. Marty ProPower Plus on a rescue dog from a shelter in Wisconsin.
Daisy is a senior Golden Retriever with bald patches, flea infestations, low energy, lethargy, and low appetite.
We started feeding her with chicken and rice along with Dr. Marty ProPower Plus initially. Then we transitioned to a balanced homemade diet in a couple of weeks.
After two months of use, we noticed that her coat is getting new shiny hair and becoming denser. All in all, she was thriving again due to the utmost care, comfortable environment, and especially 'Dr. Marty Pro Power Plus' she got.
Then, after three months of using Dr. Marty ProPower Plus, she started showing far better energy levels and jumping like a puppy again.
We tested Dr. Marty's dog supplement on a senior dog because most of such dogs require supplementation. And to see how well it works, Daisy was the perfect candidate we could find at the shelter.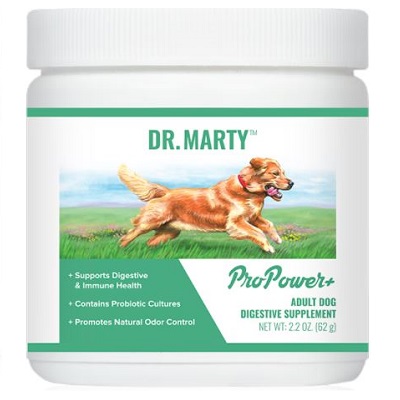 We liked the supplement so much because of its superb results. However, the price point is a little higher so you may find it expensive too. But there's no second thought about its quality.
So, let's now see what it is made up of and how nutritious it is.
Ingredients
Ingredients of any foods or supplements are primarily responsible for the quality of the final product. Shelf life, method of preparing foods are secondary factors affecting the quality.
For Dr. Marty ProPower Plus supplement, we will overlook secondary factors because the guaranteed analysis of the final product is quite promising plus the changes it brought to Daisy negates any possibilities of inferior methods used to prepare the supplement.
Below is the full list of ingredients and their roles in a dog's health.
Ingredient 1: Probiotic-Enzyme Blend
Probiotics are nothing but healthy bacteria that aids in digestion in a dog's guts. Better digestion means better absorption of nutrients in the dog's body. This, in turn, improves health and well-being in general and builds stronger immunity.
Whereas enzymes are proteins responsible for promoting metabolism in dogs. A dog's body naturally produces enzymes but, due to some medical conditions and age, it stops the process.
These substances produce other chemical compounds that break down protein and other micronutrients. All in all, both probiotics and enzymes work towards healthy guts and nutrient absorption.
Protease, Amylase, Cellulase, Hemicellulase, Lipase, Papain, Bromelain are enzymes whereas Bacillus coagulans, Lactobacillus acidophilus, Bifidobacterium lactis/longum, Lactobacillus plantarum, and Fructooligosaccharides are probiotics present in Dr. Marty ProPower Plus as Probiotic-Enzyme Blend.
Ingredient 2: Gum Acacia
It is a substance collected from Acacia trees. Gum Acacia provides water retention properties along with fibers in dog food.
This ultimately improves the texture of the food and makes it softer.
Gum Acacia is used in most pet foods because it is not harmful to dogs and is all-natural.
Ingredient 3: Cellulose Plant Fiber
These are plant fibers present in dog food from various ingredients. Since Dr. Marty ProPower Plus is a supplement, the fibers are added for better bowel movements and stool formation benefits.
Ingredient 4: Champignon Mushroom Extract
Some mushrooms are medicinal as well as superfoods for dogs. The mushrooms present in Dr. Marty ProPower Plus are Champignon or white button mushrooms.
However, if you're wondering that maybe you'd let your dog eat mushrooms grown in the wild due to their extraordinary health benefits, never do that. Some mushrooms can even kill dogs.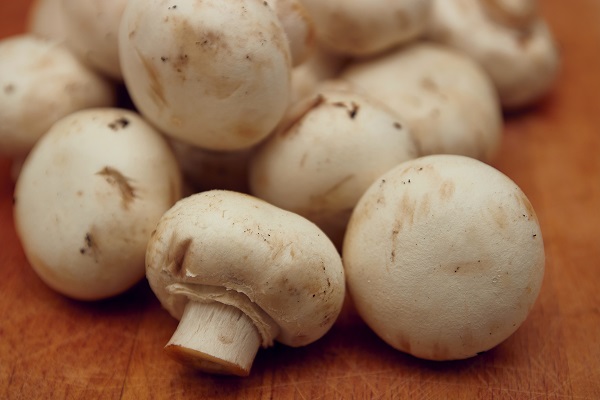 So it's always safe to feed mushrooms available in stores. Champignon Mushrooms are rich in Vitamin B complex, minerals, amino acids, fatty acids, fibers, lipids, proteins, and also work as an antioxidant.
Champignon Mushrooms are famous for curing the problem of bad breath in dogs. They stop the production of gases responsible for bad breath in the intestines. White button mushrooms are also known for their cancer-preventing property.
Ingredient 5: Kelp Thallus Powder
Kelp is known for its amazingly exceptional nutritious value. Kelp is algae found along with other seaweed. Dr. Marty ProPower Plus contains Kelp in Kelp Thallus powder form.
Kelp is 25% protein. Surprising, isn't it? Moreover, it contains about only 2% of fat. There are so many other micronutrients including vitamins, minerals, antioxidants, and especially Iodine. Iodine is highly required for thyroid functioning.
Guaranteed Analysis of Ingredients
| | |
| --- | --- |
| Crude Protein (min) | 10.4% |
| Crude Fat (min) | 0.31% |
| Crude Fiber (max) | 28.1% |
| Moisture (max) | 9% |
| Probiotics (min) | 2 Billion CFU/g |
If you're feeding your dog a strict diet, a guaranteed analysis will be helpful to you for calculating the total calories your dog is ingesting.
Simply, one scoop of Dr. Marty ProPower Plus contains 4.17 kcal. Whereas it offers 2085 kcal/kg.
Feeding Recommendation
These are general recommendations by the company and might not be perfect for your dog. So, it's always wise to confirm the dosage for optimum results.
| Weight of a Dog | Amount per Day |
| --- | --- |
| 1-10 lbs | 1/2 scoop |
| 11-35 lbs | 1 scoop |
| 36-55 lbs | 1 1/2 scoops |
| 56 or more lbs | 2 scoops |
Cost and Price Plans
ProPower Plus supplement is priced at:
1 jar: $69.95
3 jars: $188.85 ($62.95 per jar)
6 jars: $356.70 ($59.45 per jar)
>> Good news: while supplies last, you can save more than 35% on your first order! <<
The company offers free shipping and a 90-day money-back guarantee, less the cost of return shipping.
Is ProPower Plus Worth Your Money?
If we put aside the price factor for a while to compare its quality, I'd definitely recommend using Dr. Marty ProPower Plus. It has the ability to revive a senior dog miraculously and treating any early symptoms of larger illness as well.
Dr. Marty has experience in veterinary care for more than 30 years now and has helped uncountable dogs and cats so far.
There's no question about its quality and trustworthiness in what they claim. If we consider the pricing now, it's one of the most expensive canine nutritional supplements available on the market today.
If you're looking for a premium dog supplement, Dr. Marty ProPower Plus will fit your requirements. But it can be expensive especially when you have multiple dogs to feed supplements.
It definitely is worth your money but my point here is that you can always choose alternatives to Dr. Marty ProPower Plus. And you should not feel bad if you can't afford it because all pet parents want to give their babies the best they could afford.
Check out Nutra thrive canine nutritional supplement reviews as an alternative to Dr. Marty ProPower Plus.
Our dog loves Dr. Marty Nature's digestive supplement — but it can be a little expensive. Our team curated this special offer for you.
GOOD NEWS: while supplies last, you can SAVE 35% on your first order!
What Are Other Products Dr. Marty Have for Dogs?
Dr. Marty ProPower Plus is a general supplement for a dog's overall health and well-being. But if your dog lacks a specific nutrient and doesn't need additional supplementation you can choose from other products they offer.
Dr. Marty has other such supplements as well as dog food and treats. Below is the full list of dog products it sells.
Dr. Marty Supplements
ProPower Plus – Adult Dog Digestive Supplement
Free & Active – Dog Joint Supplement
Shine & Luster – Adult Dog Skin and Coat Supplement
Canine Renew – Longevity Supplement
Alpha Guard – Immunity Supplement
Mobility Complete – Muscle Support Formula
Calm & Serene – All-Natural Calming Aid
Dr. Marty Dog Food and Treats
Nature's Blend – Premium Freeze-Dried Raw Dog Food
Tilly's Treasures – Raw Beef Liver Dog Treats
Joey's Favorite – Raw Salmon Dog Treat
Red's Rewards – Freeze-Dried Raw Pork Liver Dog Treats
What is Their 90 Day Moneyback Guarantee?
In case you are not satisfied with the outcomes of Dr. Marty ProPower Plus, you can return used or empty jars with no questions asked.
Not all dogs are equal and maybe if a dog doesn't like the taste of any ingredients present in the supplement, a dog would refuse to eat his food. So, you aren't left with any option but to return it and get a refund.
But, note that you will have to bear shipping charges.
You will be refunded the purchase amount. But if you don't see any changes in your dog despite feeding this supplement for a month, I'd recommend staying consistent with it for a couple more months.
If your pet gets sick, however, that is not likely to happen in any case, but if that happens, you can report the issue and can redeem a 90-day replacement policy.
A dog getting sick after feeding the supplement for about a month or two is because your dog doesn't need supplements in the first place. The excessive micronutrients can cause nutrient toxicity in them.
Where to Buy?
You can purchase this supplement directly from the official website.
FAQs
How many scoops are in Dr. Marty's ProPower Plus?
There are about 18 scoops of Dr. Marty ProPower Plus supplement in one jar of 62 grams.
What is Dr. Marty's ProPower?
Dr. Marty ProPower Plus is a premium adult supplement prepared by a celebrity veterinarian Dr. Marty. Dr. Marty has vast experience in veterinary care and treatment for more than 30 years. They also have some other supplements, dog treats, and food.
What is a natural probiotic for dogs?
Probiotics are always natural because they are nothing but live bacteria. You can grow them in yeast or any harmless fermented culture and can feed them to your dog directly, for instance, curd or yogurt.
Where do I buy Dr. Marty ProPower Plus from?
You can buy Dr. Marty ProPower Plus from their official website. The link in this article will head you over to the product page.
Are Dr. Marty products legit?
Absolutely, yes. Dr. Marty's products are famous among celebrities as well.
Does Your Dog Need Dr. Marty ProPower Plus? Final Verdict
Concluding all the previous sections, we are pretty much convinced that Dr.Marty ProPower Plus has the potential to drastically improve a pet's health. Nevertheless, it's pricey somehow.
But before you head to their website and order ProPower Plus for your dog, you have to first decide whether your dog needs supplements or not.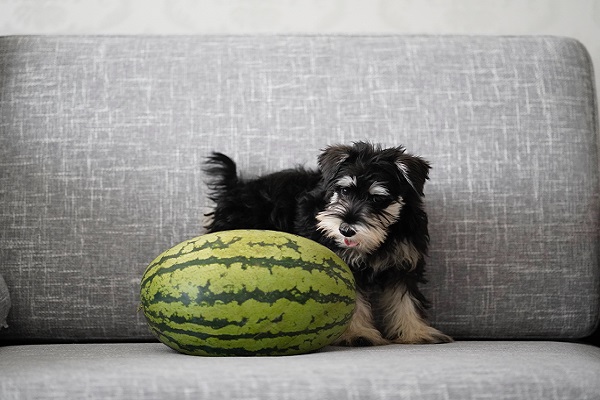 ProPower Plus is for adults and mostly, adult dogs need supplements. So if your small puppy is suffering from any bone or joint-related problems, or poor skin and health issues, you should go to a vet and ask for his opinion.
If I need supplements for my dog, I'd definitely go with Dr. Marty ProPower Plus because it surely will help my dog to thrive. Also if he won't eat the food after adding it to my pet's food, Dr. Marty offers a 90-day return policy and I can get a refund on it.
When things come crashing down, Tiffany comes to the rescue! As a veterinary medicine graduate, she is the brain behind the in-depth analysis of the products. As an avid dog lover, she is earnestly driven to find the finest options. Any article on DogNeedsBest that has to do anything with your pet's health goes under scrutiny before getting published.