Do you know which is the most common question that pet parent ask? It is "How to measure a dog for clothes?"
We love shopping, isn't it? But, shopping for clothes for your dog is way more exciting. Their cloth range is cute and has so many varieties of cool stuff.
To measure a dog for clothes before purchasing his clothing is highly important. Because no one wants to buy dog clothes that are either too large for their pet or too small. Therefore, we will tell you how to measure a dog for clothes.
While going through this article, you will get to know how to measure a dog for clothes plus how to take measurements for a dog hood and dog collar too!
Are you ready! Shall we begin?
How to Measure a Dog for Clothes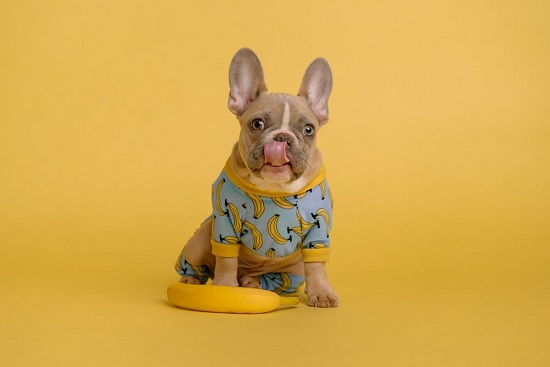 Before measuring your dog for clothes you must have the following things
Dog hairbrush
Soft measuring tape
Pen (for taking notes)
A book
The very first step is to softly brush your dog's lustrous hair and then gently place a tape measure. The measurements are done in three sections they are listed below
1. Take measurement of the top-line for any coat, jumper or shirt
When you are measuring the top line of your body it means you have to measure his whole body starting from the base of the neck till the tail that wags.
The first step is to get a soft tape measure and then take measure by placing tapes on one end at the base of your pooch's neck and stretch it to the base of his tail.
Now you have to use these measurements to figure out what size of dog clothes you should get for him. Or else what kind of fabric you will purchase to stitch dog clothes. You can take reference from the below-given list
8 and 1⁄2 inch (20.3 and 1.3 cm) = Extra Small
11 inches (28 cm) = Small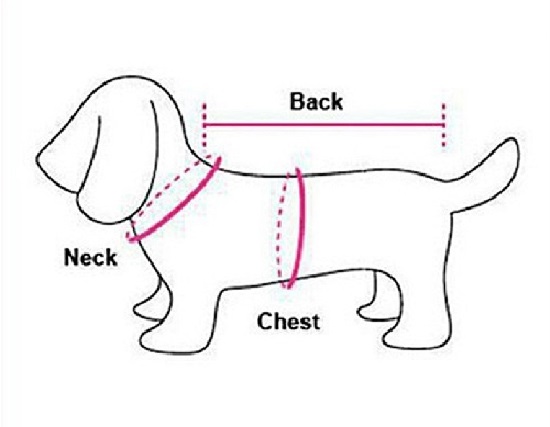 13 inches (33 cm) = Medium
15 inches (38 cm) = Large
2. Check and measure his chest area
Now once you are done measuring your dog's top line the very next step is to measure his chest girth area. You have to do this by taking one end of the measuring tape on top of the dog's chest basically the base of the throat in the front.
Now, you have to bring the tape and have to measure between his front legs till the end of his rib cage. Large dog breed sizes such as Basset hounds, dachshunds, and corgis might require exclusive dog sweater with extra length under their chest area. Because of the large body, it will stop in the middle of their ribs that will fail to keep them warm during cold winter days.
3. Measure his neck length
Once you are done taking measuring notes of your dog's chest-length now you have to take measurements of his neck area.
To measure that you have to take tape just behind your dog's front legs and then up around his rib cage. This step is prime if you are ordering clothes for your pooch or making one for him at home.
How to take measurements for making a collar or bow tie for your dog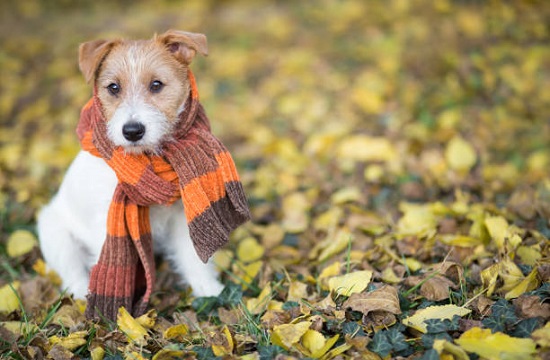 If you want to make the dog's neck collar and scarves then you can follow the given below step.
As usual, pick the tape measure and put it around your pooch's neck. You have to take care that you don't pull it very tight.
You have to measure from the top of your pooch chest. Then completing it around the neck. Keep it loose enough to easily fit two fingers beneath it.
Caution: Keep the collar, scarf, or bow tie loose it should not be too tight. It can hurt your dog's windpipe and there is a high chance that it can even cut off their airflow.
How to take the measurement for making Dog Hood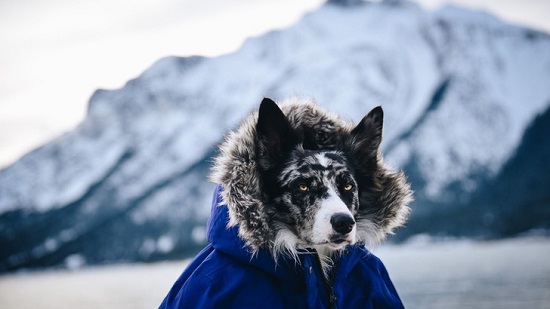 If you love to make a hood for your dog then for that you have to take the following measurements
The rules are simple you must have a soft measuring tape and place that in front of your dog's ear. Pull that down around his jaws then bring the tape around till it connects the end behind the ears.
If you are going to attach the hood with sweaters or coat then also measure from the midpoint of his ears to the base of his neck. You must make sure that the length of the fabric must be big enough.
Caution: If you are making a hood at home then make holes for your dog's ears so that he can peek through them. Dog's don't like it if their ears are pressed against their head.
FAQS
How to measure a dog for clothes?
A: To measure a dog for clothes involves 3 steps:
First, you have to measure the length
You have to measure the base of the collar till the base of his tail. This measurement will work for shirt vest coat anything you like.
Second, you have to measure the Girth aka Chest
Now you have to measure the widest body part of your pet that is his chest girth from behind the front legs.
Third, you have to measure his neck
Now, measure around his neck where the collar is going to come.
What should be the size baby clothes that shall fit my dog?
You can purchase baby-size clothes for your dog. But, for that, you must the correct size. You must consider the onesies for a newborn baby that will fit your dog if he is under 15 pounds. If you have a larger size dog then get large onesies.
What are some different sizes of dogs?
Small dogs are around two to twenty-two pounds, miniature dogs are three to twelve pounds. The toy dogs are about five to twelve pounds and teacups are four or less than that
Furthermore, medium dogs are twenty-four to fifty-seven pounds, and Giant or extra-large breed dogs are more than a hundred pounds or just a hundred pounds.
The Bottom Line
Dog apparel shopping is pet owners' favorite job right? But most pet parents get confused when they go shopping. They either get too small clothes or they get too large clothes at home. To avoid this mistake you must measure the dog before getting cute apparel for him.
You must select stretchy fabric material like cotton, loose woven, spandex because this fabric material gives a little extra space when your dog wears it. It gets easily fit.
I hope we have got an answer for you on how to measure a dog for clothes. You can read the above-listed steps to measure a dog for clothes.
Happy Shopping!
References:
How To Measure Your Dog For A Coat Or Rug – Equine
Dog Coat Size Guide – Chaar
When to dress your pet & how to do it safely – Pet Plan
With 5 years of experience as a Pet Clothing Designer, Nicole holds a Bachelor's degree in Fashion Design from the University of the Fraser Valley, Canada. He started Designer Bengal Cat Clothing in July 2010 as an online store featuring custom made Bengal clothing. He quickly expanded to include all cat sizes and breeds. HeI combines fashion and function to create modern pieces that are comfortable and useful to your pet!