We hear you. You wanted us to post Dr. Marty Nature's Blend Dog Food Review!
This raw freeze-dried dog food has created a buzz about its wholesomeness and miraculous health benefits among dog parents lately.
Of course, premium dog food comes with a hefty price tag. So before you buy Dr. Marty Nature's Blend, you may want to ensure that it's good value for money.
Read on to know more about this premium dog food.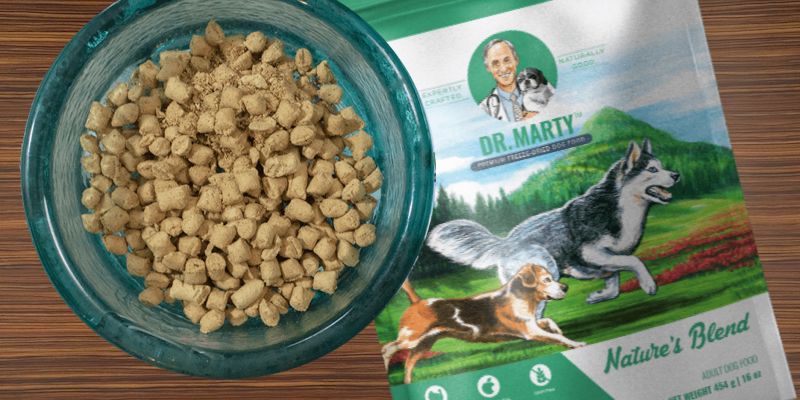 Dr. Marty Nature's Blend Dog Food Reviews
Dr. Marty Nature's Blend is a premium freeze-dried dog food. The overall nutritional profile is very much complete and suitable for all dogs, regardless of activity level, age group, or breed.
The recipe has high-quality animal meat, fish, eggs, and other superfoods including Beef, Turkey, Duck, Salmon, Flaxseeds, etc. We will see more about the food's nutritiousness in the later sections.
What's My Take on Dr. Marty Nature's Blend?
There were mixed reviews of Dr. Marty Nature's Blend dog food, but here's what I found.
The nutritional profile is quite promising for a dog's health and well-being. I fed my dog Ollie, a Samoyed, with Dr. Marty Nature's Blend, and the transition went smooth and very well.
>> Good news: while supplies last, you can save 50% on your first order! <<
If you want my final opinion, I will tell you to buy Dr Marty's Dog Food and try it. There are no risks involved here except premium price followed by a money-back guarantee.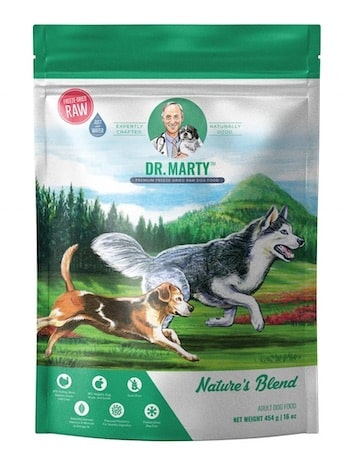 I followed the guidelines mentioned on the official website.
Some dogs may get an upset stomach, diarrhea, or any other digestive issues. However, digestive issues are common when switching to different food.
I mostly feed all my dogs raw dog food that has ingredients such as raw meat, vegetables, fruits, superfoods, and supplements in an appropriate amount. It also includes brown rice, carrots, and potatoes which might sound like an unnatural diet for a canine.
However, that's not true.
Fresh veggies, wholesome grains, fruits, and some superfoods are a crucial part of a dog's meal. Dr. Marty's dog food is quite similar to what I'm already feeding them; both, in terms of ingredients and nutrition.
A major change in Ollie I noticed after switching to Dr. Marty is his activity. He has become more active and his performance in agility has also been improved. I started noticing empty bowls recently. It means he is enjoying his food now.
Yes, if I'm looking to switch to premium dog food, I would definitely choose Dr. Marty Nature's Blend. It has good value for money.
Dr. Marty Dog Food Exposed!
Since Dr. Marty's pet foods and supplements are premium products and of course, they seem overpriced, many people have asked whether Dr. Marty dog food is a scam.
There are some reviews of Dr. Marty Nature's Blend on the internet that obtrusively says it's a scam because of the overpricing issue.
But let me tell you, it's NOT a scam.
Our dog loves Dr. Marty Nature's tasty, healthy food — but it can be a little expensive. Our team curated this special offer for you.
GOOD NEWS: while supplies last, you can SAVE 50% on your first order!
Have you seen a documentary named 'The Dog Doc'? If yes, I'm sure you're quite impressed by Dr. Marty Goldstein and his work. And wouldn't want to question his credibility.
The documentary is about how Dr. Marty and his colleagues combine a conventional veterinary approach with cutting-edge technology to save the pets that other vets have already given up on.
All in all, Dr. Marty's contribution to veterinary science vouch for the greatness of the food formulated by him.
Here's our review of Dr. Marty Nature's Blend Dog Food and the nitty-gritty of it.
What is Freeze-Dried Dog Food?
Dr. Marty Nature's Blend dog food is basically freeze-dried kibbles tailored by none other than Dr. Marty himself.
The blend contains a variety of fish, duck, ranch-raised beef, meat, and other wholesome protein sources along with fruits and vegetables.
If a commercial RMBD is formulated to meet AAFCO nutrient guidelines for a particular life stage (ie, growth-reproduction or adult maintenance) of a dog or cat, there should be minimal risk of nutritional inadequacy.

– Journal of the American Veterinary Medical Association
The ingredients used in this food are fresh and then freeze-dried to maintain the flavor and nutritional value. Not to mention, the food doesn't have any chemicals or fillers and is all-natural in a true sense.
The freeze-drying process pulls out all the moisture from the food making it dry and preserves it for longer naturally. The whole process doesn't affect the nutritiousness of the food.
On the other hand, most dog food brands are cooked at higher temperatures which incur a loss of nutrition during the process. Freeze-dried food is basically raw food, in a nutshell.
Since Nature's Blend Dog Food is formulated to provide the optimal nutrition to your dog, they are so confident about their product that they have a money-back guarantee policy too.
You can return the package within 90 days of purchase if you're not satisfied with the food. They provide a 100% warranty. Please check other terms and conditions on their official website.
Anyway, let's see the list of all ingredients and a guaranteed analysis and continue with Dr. Marty Nature's Blend Dog Food review.
Ingredients and Guaranteed Analysis
As I've already mentioned that dog food is made up of wholesome and fresh freeze-dried ingredients, it is definitely going to provide nutrition that your dog requires to thrive.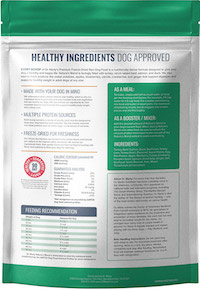 Moreover, the freeze-drying process will help preserve all essential vitamins, minerals, protein, amino acids, and fats in the food.
Here's the full list of ingredients.
Meat: Beef, Turkey, Duck, Salmon, Turkey liver, Beef liver, Turkey heart
Vegetables: Sweet Potato, Spinach, Broccoli, Kale
Superfoods: Pumpkin Seeds, Flax Seeds, Sunflower Seeds
Fruits: Apple, Blueberry, Cranberry
Other Ingredients: Egg, Pea Flour, Ginger, Salt, Mixed Tocopherols (natural preservative)
Dr. Marty's Nature Blend is made up of these ingredients to have the nutritional value as follows.
| | |
| --- | --- |
| Crude Protein (min) | 37% |
| Crude Fat (min) | 27% |
| Crude Fiber (max) | 4% |
| Moisture (max) | 6% |
| Calcium (min) | 0.5% |
| Iron (min) | 40 mg/kg |
| Leucine (min) | 2% |
| Vitamin A (min) | 50,000 IU/kg |
| Omega 3 (min) | 2.5% |
Nutritional Analysis of Dr. Marty's Nature Blend Dog Food
Talking about the protein content it exceeds the AAFCO requirement and is crucial for a dog's optimal nutrition.
It also has Omega 3 fatty acids about 2.5% which is not recognized by AAFCO as essential in their recommended nutrient profile.
The high proportion of fat and protein in this food can also be a concern for pets who are free-fed or inactive.
Calcium, Iron, Leucine, Vitamin A, Omega 3 in sufficient amounts make Dr. Marty Dog Food complete with essential vitamins, minerals, fats, and amino acids (BCAA).
The caloric breakdown goes by this.
Calories from Carbohydrates: 21%
Calories from Proteins: 34%
Calories from Fat: 45%
The proportion of carbohydrates is lesser than proteins and fats. This makes for a decent canine diet.
Transitioning to Dr. Marty Dog Food and Feeding Guidelines
You can feed this food as a topper to your dog's current food. However, it's recommended to feed your pooch 100% of Dr. Marty's food for maximum benefit.
Let's talk about transitioning to Dr. Marty's food first.
First, replace 25% of your dog's current food with Dr. Marty's dog food and continue the same proportion for the first 1-3 days.
Next up, replace 50%, 75%, and 100% of the food with Nature's Blend in the upcoming days. Your dog ought to be able to switch to the food completely after the 10th day.
Before I tell you how much food you should feed, you need to keep in mind that it's a big no to free-feeding because it can be harmful to your pooch's health.
This sog food has higher fat and protein content and can cause obesity and related problems if you don't regulate the amount of food your dog ingests.
| Weight of Dog | Amount Per Day |
| --- | --- |
| 5 lbs | ½ cup |
| 10 lbs | ¾ cup |
| 20 lbs | 1 ¼ cup |
| 25 lbs | 1 ½ cup |
| 30 lbs | 1 ¾ cups |
| 40 lbs | 2 cups |
| 50 lbs | 2 ½ cups |
| 60 lbs | 2 ¾ cups |
| 70 lbs | 3 ¼ cups |
| 80 lbs | 3 ½ cups |
| 90 lbs | 3 ¾ cups |
Since it's freeze-dried dog food, you should add some water to rehydrate it. The food should be ready in 3 minutes.
However, if your dog likes it dry, it's totally fine. Adding water on the other hand does not affect the quality of the food at all. Figure out what texture and consistency of food your dog prefers.
FAQs
Where can you purchase Dr. Marty Nature's Blend?
You should buy it from their official website only. They do not sell it elsewhere. Any products purchased from other sources have high chances of piracy or duplicity.
Is Dr. Marty dog food legitimate?
Absolutely yes, Dr. Marty dog food is legitimate. To know more about other products, visit their official website.
Is Dr. Marty's dog food available on Amazon?
Who is Dr. Martin Goldstein?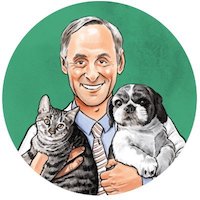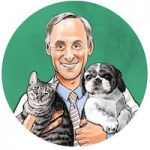 Dr. Martin Goldstein, also known as Dr. Marty, is a celebrated veterinarian and an author of the popular book 'Nature of Animal Healing'. His contribution to veterinary care is incredible. I'd recommend you to watch the documentary named 'The Dog Doc' which depicts the work of Dr. Marty.
Bottom Line
As a verdict of Dr. Marty Nature's Blend review, I'd highly recommend this food. No wonder why It has been loved by and fed to a number of pets across the USA, offering them significant health benefits.
A premium quality freeze-dried raw food is the best you can feed your dog. A finely crafted dog food formula and the freeze-drying process are what makes Dr. Marty Nature's Blend superior.
When things come crashing down, Tiffany comes to the rescue! As a veterinary medicine graduate, she is the brain behind the in-depth analysis of the products. As an avid dog lover, she is earnestly driven to find the finest options. Any article on DogNeedsBest that has to do anything with your pet's health goes under scrutiny before getting published.